Browsing articles in "Video"
Our tasting room didn't start out looking cool and hip. It look a lot of work. We started with a shell of a room, and it took 4 months start to finish. Check out all 4 months of construction in less than 2 minutes, courtesy of OxBlue, leading up to our grand opening. OxBlue, our fine neighbors up the street, specialize in construction cameras and wireless outdoor cameras. Also beer cameras. WOOHOO!
Have you ever wondered exactly what is going on at the brewery? Of course you have, you creeper. See below for an *almost* live feed of the brewery, provided by OxBlue. You will have to manually refresh this page for updated images. This page will also have a permanent home here:
http://mondaynightbrewing.com/brewcam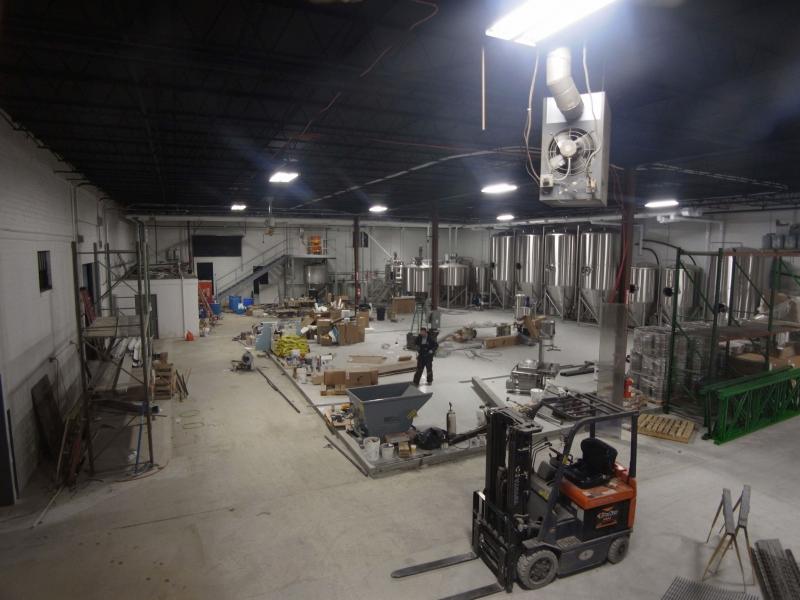 I wish this security footage had sound…
On Sunday, a deer crashed through a plate glass window at Taco Mac Windward, ran around a little bit (probably looking for Monday Night beers on a Sunday), and exited through a door.
In the process of busting the glass, the buck lost on antler. =(
But, antlers grow back. =D
Why would a deer bust into a Taco Mac? According to the AJC:
These days, male deer "have a higher testosterone level, which increases their aggression," said Don McGowan, senior wildlife biologist in the Social Circle office of the Georgia Department of Natural Resources.
Sound like anyone else you know?
Thanks to Beer Street Journal for the video
Just listen to some of this stuff. Two of my favorite quotes, from Alvin Holmes hisself.
Man you gon' turn everybody into wino!

When I have cocktails, I drank Chivas Regal!
Thanks to Simon for sending it over to us.
You read that correctly. This was a few years ago, but anyone with a baby should probably start driving to random Walmarts NOW to get in on the action.

If you read this in the next hour or so you may be able to catch us on Sweetwater's live feed for their Brew Your Cask Off event next month. More to come later, but here's the video!
IT'S THE FIRST OF THE MOOONTH…

Ah, nothing like the soothing sounds of Bone Thugs-N-Harmony to usher in a fun-filled night of brewing. We're going to rustle up another slightly revised batch of the Eye Patch Ale tonight, so come join us at Jeff's house at 8pm. The Eye Patch is our first priority now that we've finalized the launch recipe for our Drafty Kilt. You want to be a part of history in the making, don't you? Good. Then cash your checks and come on.